CHRIS BOERNER
Recording Engineer
For the past 15 years, Chris Boerner has been a vibrant member of the Triangle music scene. He studied at Duke University and after a few years playing mostly jazz gigs he turned his focus to original music. He became a founding member of the jazz-hip-hop collective, The Mighty Burners, who released their debut Hot Ones Now in 2004. Working with this band led to a love of recording and producing. Since, he has recorded and produced for nearly every band he's played with. In 2005 Chris released his debut as a bandleader, the jazz instrument album, Incoming. Since then he has recorded and toured with many Triangle-based bands including The Proclivities, Mosadi Music, Who's Bad, Jeanne Jolly, The Small Ponds, and more recently, 2010 Grammy nominee, The Foreign Exchange.
As a recording engineer and producer Chris has worked with many notable artists including 11 time Grammy winner Shirley Caesar, The Foreign Exchange, Clay Aiken, YahZarah, The Small Ponds and many more. Currently Chris continues to hone his craft as a player, composer, recording engineer and producer. In 2010, he picked up the 8-string guitar and quickly started a new group, The Hot at Nights, with good friends Nick Baglio and Matt Douglas. He currently tours nationally and internationally with The Foreign Exchange, Jeanne Jolly, Mosadi Music, and The Hot at Nights.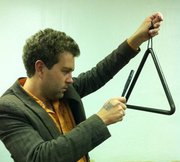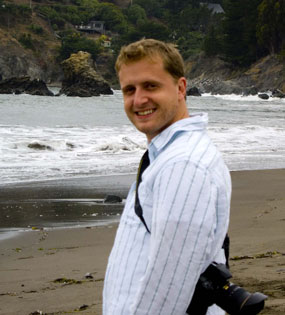 TODD ATLAS
Recording Engineer
A Grammy nominated engineer, Todd Atlas' work has spanned across countless genres, with major talents in many areas. For example, Todd has engineered for Grammy winning Classical Producer of the year, Judith Sherman, 11 time Grammy winning Gospel Star, Shirley Caesar, and 6 time Grammy nominated Jazz Vocalist, Nnenna Freelon to name a few. While he is a Duke educated classical pianist and composer he has always found ways to do inspired work across far reaching genres in his near 20 years of engineering. He even has a great deal of skill and experience crafting purely vocal, acappella mixes. Sound Pure Studios is Todd's home-base, however, he is also well respected for his work as a location engineer for live classical and jazz ensembles, and remains a foremost expert in acoustic microphones. This expertise helped Sound Pure Studios build one of the largest, sought-after collections of modern, high-end microphones in the country. Used daily by the engineering staff at Sound Pure Studios this diverse collection makes the finest recordings possible, regardless of genre.
In addition to engineering and production, Todd remains one of the most respected modern studio-equipment experts in the industry and brings this knowledge of studio gear to every session that he engineers, helping with his artists to craft their "perfect" sound. As a studio and equipment consultant, Todd has worked with numerous multi-platinum artists. It is this work, that allowed Todd to serve with Sound Pure's VP of Sales, Doug Wessling, to acquire the most diverse and complimentary collection of analog studio equipment possible for Sound Pure Studios. The goal of these acquisitions was to ensure that there was no better studio for crafting the perfect combination of mics, preamps, and outboard equipment for the ultimate tracking experience, whether you were tracking a rock, jazz, hip-hop, gospel, classical or any other kind of record.
JASON RICHMOND
Recording Engineer
Jason Richmond is a North Carolina based audio engineer, producer, mixer and musician. His recent credits include Nnenna Freelon, Kate McGarry, Cyrus Chestnut, The Bad Plus, Scott Sawyer, Bruce Piephoff, The Beast, Tony Williamson, Shirley Caesar, The Ciompi Quartet, The Foreign Exchange, Bombadil, Regina Belle, and Mamadou Diabate. He is particularly drawn to working with Jazz and acoustic-based bands and artists, but also has extensive experience in many other genres.  He's especially interested in finding creative approaches to capturing and mixing sounds in innovative ways.
Jason holds a B.A. in Jazz Studies from the University of North Carolina at Asheville, and a M.S. in Recording Arts from the University of Colorado at Denver.  His training also includes studies in North Indian classical music with the legendary Ali Akbar Khan, and a work-study position at the Banff Festival for Jazz and Creative Music, working with trumpeter Dave Douglas.  He spent several years as Chief Engineer at Sound Pure Studios in Durham, North Carolina before moving on as an independent engineer. He has been a teacher and guest lecturer at various colleges, including Francis Marion University and Duke University.
He is currently the Assistant Professor of Music and Sound Recording at Elizabeth City State University. As well as a member of the Audio Engineering Society and a voting member of the Recording Academy.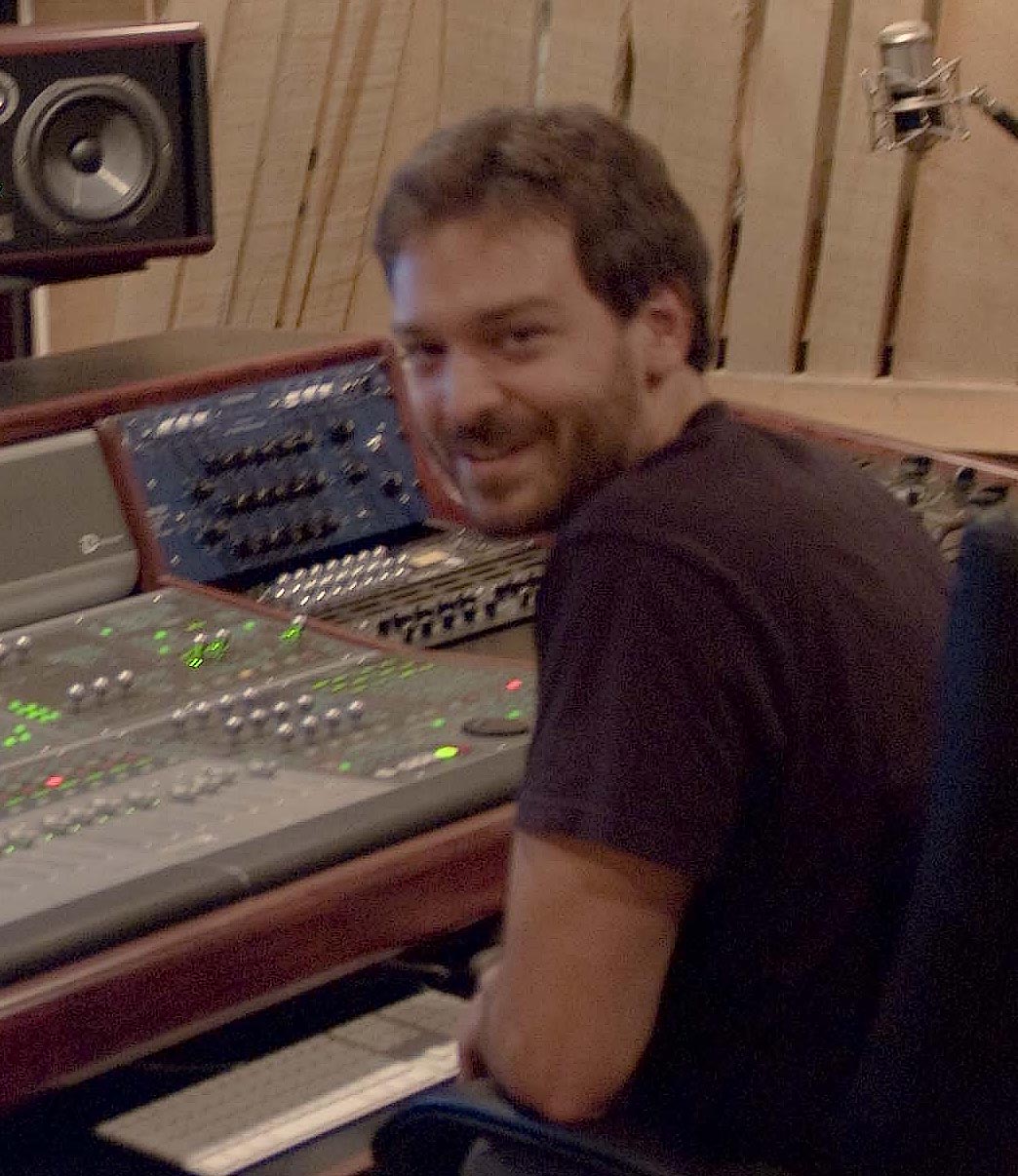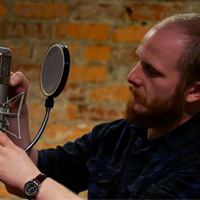 ALLEN PALMER
Recording Engineer
Raleigh, NC based engineer and musician Allen Palmer joined the Sound Pure Studios crew in mid 2013.  His body of work and expertise is constantly expanding and crossing genres. From indie-rock to bluegrass to classical to hip-hop, and everything in between, Allen is always eager to take on new clients in any genre.  Allen is also highly skilled in post-production audio for a variety of mediums, including film, video, television, video games, and audio books.  Recent clients include the pop vocalist juggernaut Clay Aiken, bluegrass chart-toppers Chatham County Line, video game developer Virtual Heroes Inc., children's television show LazyTown, Duke University's gifted education program Duke TIP, as well as a slew of indie rock bands, singer-song writers, and hip hop artists based in the Triangle.
Allen graduated with a B.A. in Digital Audio Production from Living Arts College in Raleigh, NC as the valedictorian and as an Alpha Beta Kappa national honor society inductee.  School gave him the opportunity to learn from highly skilled engineers and musicians, and allowed him to develop his own techniques and approaches to sound.  Allen also plays guitar and keys in the Raleigh based Post-Rock band Goodbye, Titan.