Sound Pure's
Recording Studio
in Durham, NC
Sound Pure Studios is a multi-room recording studio featuring a nearly 1,000 square foot live room sufficient to handle orchestral-sized productions, coupled with a large A-Control Room.
The recording studio is located in downtown Durham, North Carolina, a few blocks away from Duke University and the historic Bull Durham ball park. Durham has an innovative and diverse music scene and is home to many artists and record labels including Merge Records, Branford Marsalis, 9th Wonder, Clay Aiken, The Mountain Goats, Carolina Chocolate Drops, The Old Ceremony, and Nnenna Freelon.
All studio room acoustics carefully combine beautiful weathered and exposed masonry-brick from the building's original early 1900's shell with carefully placed rough-sawn lumber and a fabric faux ceiling. The recording rooms feature slat-wall absorption with diffusive properties, that redirect sound up to the elaborate ceiling bass trapping system creating an acoustically neutral, but very musically appealing sound. The recording facility includes a lounge and kitchen- most rooms are also wired with built-in microphone wall boxes. Even the all-masonry, untreated studio lobby featuring 750 square feet of an outrageously live "wet" sound, and the entryway with near 30ft ceilings, are both wired with microphone inputs.
The Sound Pure Recording Studios client list includes Grammy Award winners and numerous nominees. Our massive client list includes artists in a huge array of musical genres from classical and jazz to rock and hip hop. We also handle voiceovers, sound design, and film work. The Sound Pure Recording Studios were designed to be an open platform for a large variety of production possibilities.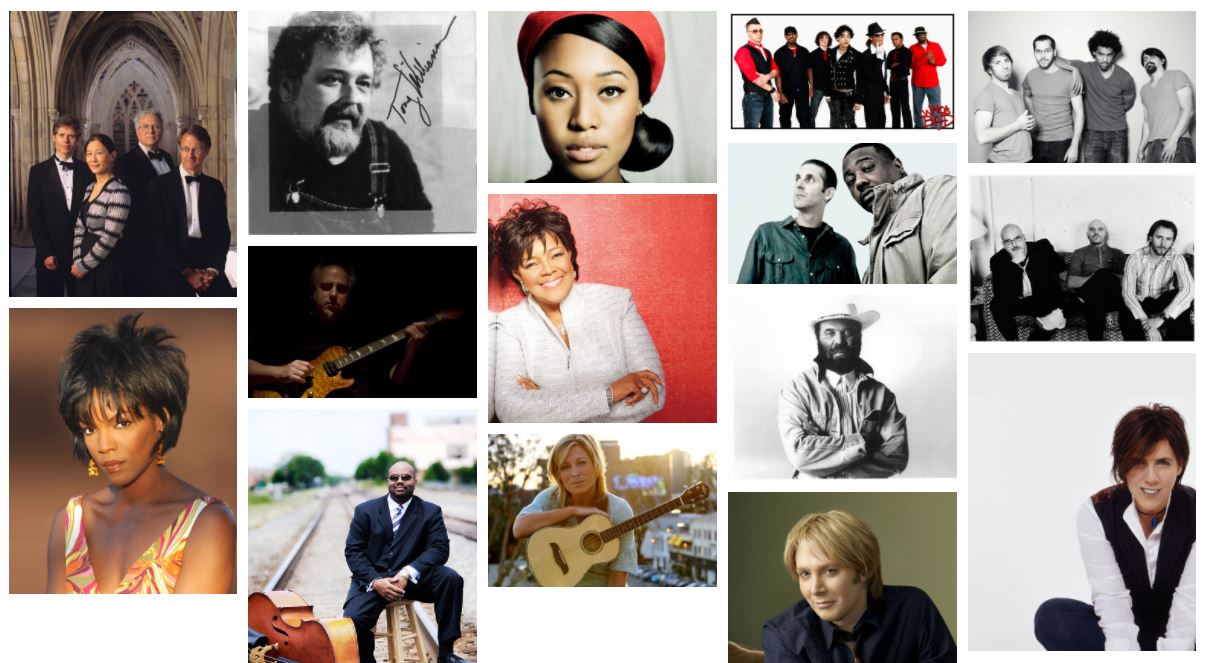 Sound Pure was founded, and is still operated by, a small group of music professionals in Durham, NC who have dedicated their lives to the art of making extraordinary musical recordings, as engineers, producers, musicians, and composers.