From green screen, to red carpet
Professional Video Production Services
Sound Pure recognizes the increasing importance that all forms of multimedia play in marketing, music, and the creative world. Sound Pure Studios possesses the necessary tools and in-house professionals to produce finished HD video shorts/music videos/commercials/etc., whether your ultimate desire is to have the media hosted on the internet, or to produce your own DVD or Blue-Ray disc.
Video Services Offered by Sound Pure:
Music videos
Corporate videos
Training videos
Location shooting
Professional voice-overs
Professional audio and music capabilities
Screen capture & software demos
Digital editing
DVD & Blue-Ray creation & duplication
Videos for the Web
Youtube marketing and online video promotion
Due to the potentially extreme costs associated with hiring many of the video houses out there, Sound Pure Studios offers some lower cost, simpler HD video solutions that are more than ample for publication. Some of our example video work can be seen on our Youtube channel at http://www.youtube.com/soundpurestudios
Our video services may be obtained at a nominal budget or per-hour fee in conjunction with your audio-recording project. We can also shoot video for you completely independent of our audio resources. Our video work can be obtained as an affordable add-on to your existing studio rental. Our video work is an excellent, cost-effective alternative to hiring a dedicated video crew to shoot you in our recording studios, or on a location of your choosing. It can be obtained for as little as a few hundred dollars depending on your budget and needs. By utilizing our audio and video teams, as well as our versatile facility with numerous acoustic, and otherwise video-friendly spaces, Sound Pure Studios can help make your creative vision a reality.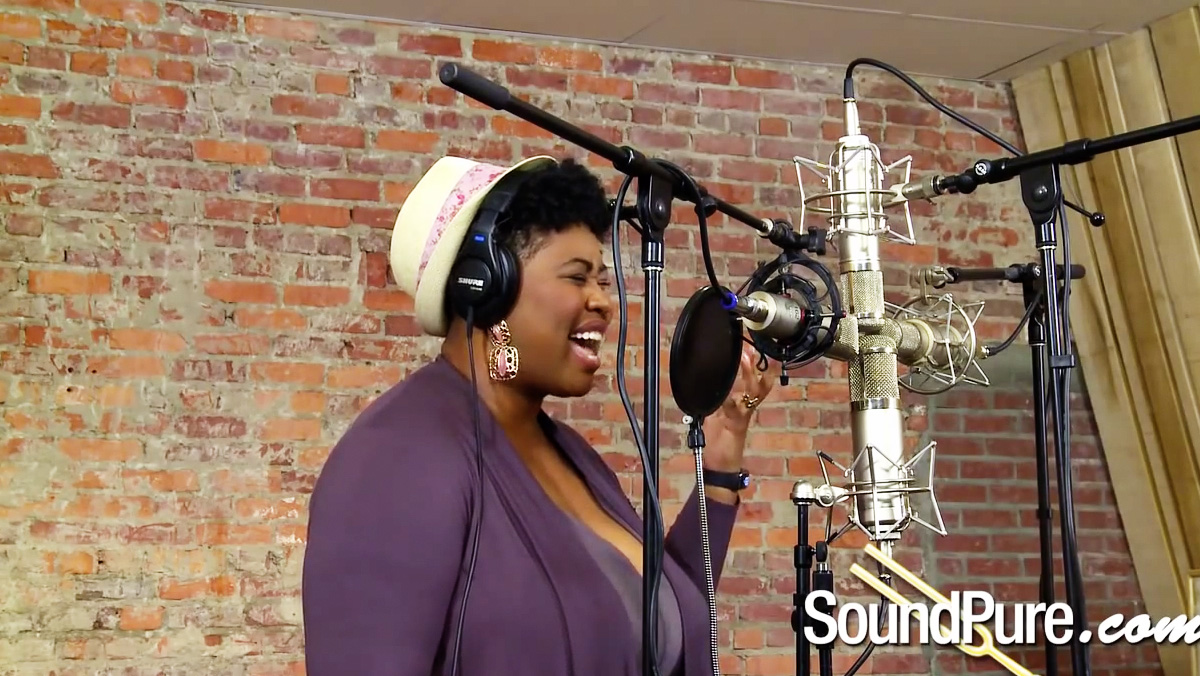 Record it all, in style
Sound Pure Studios has multiple HD video cameras capable of high resolution output (in color or black and white). We have the ability to produce video that is sync'd to your audio production, or shot completely independent from your audio production. Our crew has captured hundreds of hours of footage in many different scenarios.  We can adapt to your needs using our Sony PMW-EX1R HD Camera or we can even do a multi-camera shoot utilizing up to four great HD cameras for your project.
Multiple HD video cameras including Sony PMW-EX1R
Several lighting kits
Green Screen
Sennheiser SKM 100-835 Wireless Mics
Sennheiser SK 100 G3 Lavalier Mics
SennheiserMKH 416-P48U3 Shotgun Mic
Multiple spaces available or shoot on location
Whether you are a musician looking for a great new music video, a large corporation in need of training videos for new employees or a small business owner trying to gain more visibility online, Sound Pure Studios can work with you to create an effective video that suits your needs.
Sound Pure Studios is equipped to shoot on location. Whether you want a music video outside of the studio, or your company needs a training video for new employees, we can transport our equipment to another site and capture the footage you need. We even have a portable green screen for your convenience.
Sound Pure Studios has a 10′ x 20′ green screen with lighting kits. Our green screen is portable, so we can either take it on location to fit your needs, or we can use it in our acoustically treated studio.
One studio, for all screens
Full-HD Video & Multimedia Editing
In addition to editing the videos that we shoot here, in-house, we can also edit video footage or audio that was independently captured. In fact, any digital media that you wish to compile to create your finished video—whether photographs, video footage, logos, audio (effects, voiceovers, or music), computer screenshots of software in action, websites, etc.—can be combined here at Sound Pure in one of our editing suites at a fraction of the cost compared to other studios with similar capabilities. We can help make your complete video project ready for publishing and turn it into a reality.
Sound Pure has the software needed for high quality screen captures. We are equipped to create on screen demos of websites or other software for you. We can then incorporate them into a video, embed them on your website, or deliver the raw file to you.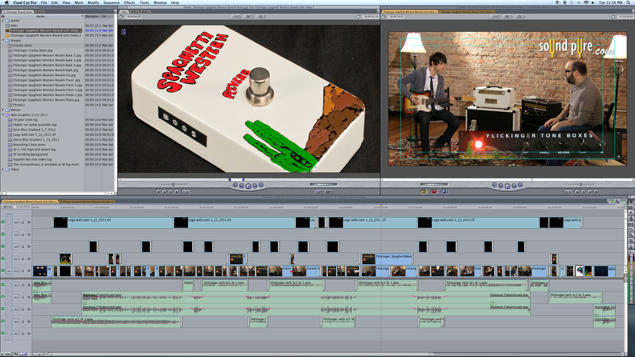 Each workstation utilizes the following software:
Final Cut Studio – includes:

Final Cut 7
Motion 4
Soundtrack Pro 3
Color 1.5
Compressor 3.5
DVD Studio Pro 4

Pro Tools 9
iShowU HD Pro